About Us
Click on the staff member below that you would like to know more about.
Beth Stewart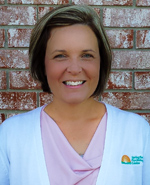 Beth Stewart is our Office Manager. Her primary role is insurance billing and accounting. Beth has a background in medical billing, insurance billing and accounting. Beth is available from 8:00 a.m. - 4:00 p.m. Monday - Friday.
Helen Pugacz Appleton, Ph.D., ABPP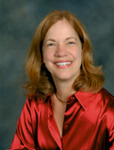 Helen Pugacz Appleton, Ph.D., ABPP, has been a Licensed Clinical Psychologist since 1981. She received her undergraduate degree from Augustana College and her Master of Arts and Doctoral degrees from Loyola University of Chicago. In 2007, Dr. Appleton received the Illinois Psychological Association's award for Outstanding Contribution to the Association, the Profession, and the Community. She was Board Certified in Forensic Psychology by the American Board of Professional Psychology in 2009.
Dr. Appleton's primary areas of interest include forensic issues; sexual abuse; PTSD; and anxiety and depressive disorders in children and adults. She works with many families on divorce and visitation issues. Dr. Appleton has taught college courses on Adult Survivors of Sexual Abuse, Child Psychopathology, and Professional Ethics. She has given professional presentations on Ethical Issues in Psychology (having served five years on the Illinois Psychological Association Ethics Committee), Assessing Sexual Abuse in Children, Munchausen's Syndrome by Proxy, Parent Alienation, Psychological Aspects of Divorce, and Post Traumatic Stress Disorder. She served on the Illinois Department of Professional Regulation's Clinical Psychology Licensing and Disciplinary Board for eight years. Dr. Appleton is on the 7th Judicial Circuit's list of approved mediators and serves on a Citizen's Review Panel for the Department of Children and Family Services.
Dr. Appleton enjoys reading, travel, hiking, and volunteer work, but especially likes spending time with her family.
Lori K. McKenzie, Psy.D.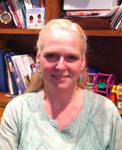 Dr. Lori McKenzie is a Licensed Clinical Psychologist who, in addition to working at the Springfield Psychological Center, is a consultant for the Ounce of Prevention Fund, Illinois Department of Children and Family Services, Illinois School for the Deaf, Illinois School for the Visually Impaired, and several other agencies that provide residential services to adults with developmental disabilities. She worked previously for the State of Illinois as a rehabilitation counselor and as a psychologist. When her schedule allows, she enjoys teaching college courses at the undergraduate and graduate levels at University of Illinois-Springfield, Lincoln Land Community College, Illinois College, and Blackburn College. Dr. McKenzie has a bachelor's degree in Deaf Education and a master's degree in Counseling. Her doctorate in Clinical Psychology was earned from the Adler School of Professional Psychology.
Dr. McKenzie's clinical interests include depression and anxiety disorders, adjustment to disability, and working with people who are affected by deafness. She provides individual psychotherapy with children, adolescents, and adults, couples counseling, and psychological testing as needed. She is fluent in American Sign Language and can provide direct services to patients whose primary language is ASL.
Dr. McKenzie's two daughters keep her busy outside work hours. In order to have time to spend with her husband, she sings with him in three bands: a Celtic fusion band, a rock 'n roll cover band, and a Beatles tribute band.
Mary L. Ossowski, LCSW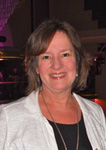 Mary Ossowski is a Licensed Clinical Social Worker who has been in private practice in Springfield since 1989. She joined the Springfield Psychological Center in 2007. Mary's client population is adults, both individuals and couples, and adolescents and their families. She has a special interest in studying the effects of childhood trauma on adult functioning. She continues to pursue training in this area under Pia Mellody, an international leader in relational trauma. In addition, Mary completed her Certification in Sexual Addiction and treats both addicts and their family members. Her hope is to assist clients in healing from the pain of their traumatic histories in order to pursue more functional and satisfying lives.
Mary received her MSSW from the University of Wisconsin, Madison, in 1976. She attended Southern Illinois University for her undergraduate program. Prior to opening her private practice, she worked as a social worker at Memorial Medical Center. Mary has taught graduate level courses at the University of Illinois, Springfield, and has volunteered for several community programs in the area.
Mary and her husband of 39 years, are the parents of two adult children and one grandchild. Mary spends as much of her free time as possible with her family. Staying active is a high priority for her and she enjoys bicycling, hiking, and traveling every chance she gets.
Melissa Fisher Paoni, Ph.D.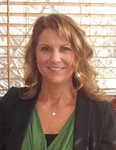 Melissa Fisher Paoni, Ph.D., is partner/co-owner of the Springfield Psychological Center, and is a Licensed Clinical Psychologist and Certified School Psychologist (Board Certified by the National Association of School Psychologists). She earned her Doctoral degree from Illinois State University, and completed a pediatric psychology doctoral internship at the Southern Illinois University School of Medicine. She participated in multidisciplinary Children's Miracle Network clinics and became a faculty member in the Pediatrics Department at SIU before entering private practice.
Dr. Paoni has taught several college psychology courses, authored articles, and made professional presentations to local, state, and national audiences on topics involving developmental and learning issues. She has been co-president and treasurer of the Central Illinois Psychological Society.
Dr. Paoni's clinical interests include learning disabilities, ADHD, traumatic brain injury, emotional and behavioral adjustment issues, and developmental disorders. She provides individual psychotherapy, behavioral consultation, and diagnostic evaluations of children and adolescents.
Dr. Paoni enjoys spending time with her family, watching her daughter play sports, teaching Sunday School, and being a groupie for her husband's band.
Michael S. Trieger, Psy.D.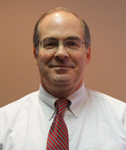 Dr. Michael Trieger is cofounder of the Springfield Psychological Center, a private practice established in 1992. Prior to entering private practice, Dr. Trieger served seven years as an Assistant Professor of Clinical Pediatrics in the Southern Illinois University School of Medicine's Division of Developmental and Behavioral Pediatrics.
Dr. Trieger received his Master of Arts and Doctoral degrees from Yeshiva University and completed an internship in Pediatric Psychology at the University of Maryland School of Medicine. He also earned certification as a Mediation Counselor from the University of Wisconsin.
Dr. Trieger's current areas of clinical interest include: evaluation of learning and attention disorders, forensic examination of families in transition and the effects of chronic and/or catastrophic illness in children. Individual and family psychotherapy are treatment modalities utilized by Dr. Trieger. He has also presented on a wide variety of lecture topics and in-service training workshops to parents, educators, and fellow professionals. Dr. Trieger performs consultative psychological examinations for the Illinois Bureau of Disability Determinations, the Department of Human Services, and the Department of Children and Family Services.
Dr. Trieger credits his wife and his four children with teaching him the importance of humility and humor in psychotherapy.
Donald R. Henke, M.S.W., LCSW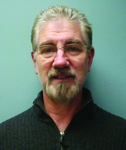 Don Henke is a Licensed Clinical Social Worker who has been counseling individuals and families for 35 years. Don has specialized in working with school-aged children, adolescents, and adults of all ages. He works with individuals as well as couples, families, and groups. He has worked on inpatient psychiatric units and in outpatient counseling. He also has past experience working in child abuse and neglect, both in the investigation and treatment phases, and currently also works in forensics.
Don works with a wide variety of presenting problems from anxiety, depression, stress, and trauma, to adjustment difficulties, marital and divorce counseling, and coaching and wellness, enhancing performance and positive psychology approaches.
Don has taught several college courses in psychology, sociology and counseling in years past, and continues providing various training and inservice programs, as well as numerous crisis intervention stress debriefings throughout central Illinois.
Don has a Bachelor's degree in Psychology from Quincy College and a Master's degree in Social Work from St. Louis University, where he studied a variety of clinical and therapy approaches, primarily family and systems therapy and Ericksonian therapy.
Bill McKenzie, MS, LCPC

Bill McKenzie has a Masters Degree in Human Development Counseling from the University of Illinois at Springfield and became a Licensed Clinical Professional Counselor in 1993. In addition to his counseling practice he is a senior manager at the Ounce of Prevention Fund, working in professional development for child abuse prevention, family support and early childhood education. He previously had a career in pastoral ministry and counseling, taught as an adjunct instructor at University of Illinois at Springfield, and has experience in the Illinois child welfare system and foster care/family preservation field.
Bill's areas of special interest are in couple's counseling, lifespan transitions, conflict resolution, depression, anxiety, and general counseling with adolescents and adults. He also has experience and interest in counseling those in faith-related transitions or spiritual crisis.
Bill and his wife Lori have two daughters with whom he enjoys spending free time. He has been a musician for many years in Springfield, Chicago, and Minneapolis, currently playing in several bands with his wife and other local musicians. Being a strong supporter of the arts in the Springfield community, Bill is a board member of the Springfield Area Arts Council. He is an avid student of Joseph Campbell's work on comparative mythology.